Every life is unique and a personalised coffin is an effective way to add a personal touch to the funeral service.
A theme that reflects the deceased's personality, interests or joys experienced in life is a unique way to celebrate a life.  There are a broad range of themes to choose from including sporting (fishing, golf, surfing, horse racing), landscapes, flags, floral, musical and football codes.
Personalised, image-covered coffins are a beautiful way for you to celebrate the life of the deceased by contributing images and/or ideas to create a unique coffin design.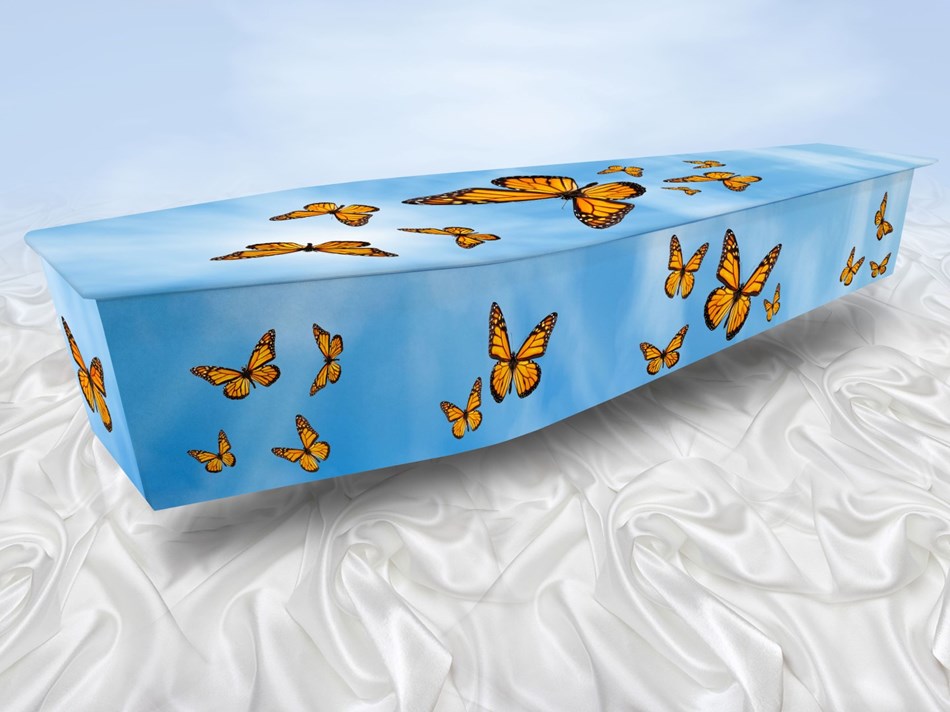 Memorable photos that tell a story from special events, such as a wedding day, holiday, family pictures and pet can be used to showcase the deceased's life.  Poems, quotes and messages can also be added to the design.
Once you have approved the design, a personalised coffin does not take much longer to produce than it would any other coffin, and is worth the wait of another few days.  There is also the option of a DIY coffin which you can paint and decorate yourself.
If you require a Coffin or Casket, please use our Business Directory Search facility.